Randy's Cowboys Blog
Tony Romo and Candice Crawford are expecting
By Randy Maltz – Founder/Editor Silver and Blue Report & Hook'em Report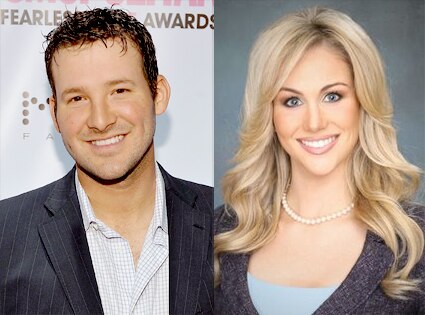 Baby Romo?
Tony Romo, the Dallas Cowboys quarterback was at an anti-drug rally at a local Dallas high school, when he let some news leak out.  Romo revealed that he and Candice Crawford, his newlywed wife, are expecting their first child.

A student had asked Romo and teammate Miles Austin(notes) whether they had any children.  Romo stated, "I actually have one on the way. My wife is pregnant."
The two were married earlier this year during Memorial Day weekend in Dallas at a Beautiful ceremony.  Six months before their wedding, Romo proposed at Crawford's 24th birthday party. The Cowboys quarterback as done a remarkable job keeping his relationship with Crawford out of the public eye, except for a few stories about tame bachelor parties, lavish wedding registries and interesting Internet trailers for a high-production wedding video.
The due date was not revealed.